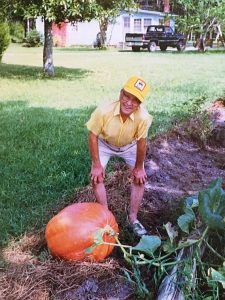 You become like the books you read and the people you listen to. Let me introduce you to my granddaddy, Vine Allen Bender, Jr. I had the privilege of growing up on the family farm right next door to my grandparents. My granddaddy and I were close. I loved to pack my suitcase and walk next door to spend the night. We would spend hours playing rummy and checkers while grandmama cooked a home-cooked meal. One of the highlights of my childhood was going to the lake (Catfish Lake), with my mom and granddaddy fishing. Preparation for our trip to the lake included digging a few worms, packing a snack bag and putting granddaddy's dog, Rooster, in the back of the truck. Life seemed so simple then.
I remember fishing for hours pulling in catfish for dinner. Granddaddy would tell jokes while we would eat our snacks of sardines, vienna sausages, crackers and Pepsi. Granddaddy created a life of significance. He was a great man of faith, husband to Delphia for over 50 years and father of 2 daughters and 1 son, who was named after him. Our family farm began when he moved a tenant house to the most beautiful place on the property. He began farming and, little by little, land was cleared to create more opportunity. During the Great Depression, he traveled to Ohio for a job and would write grandmama often. We still have those letters today and enjoy reading about life in those days. In the later years, he focused on building homes and renovations. He made significant improvements to the "Homeplace" as grandmama shared her dreams. He loved to garden and plant flowers all over the farm. In fact, he is known for planting flowers and watching our surprised faces when they would pop up the following Spring. He created a rich heritage for our family.
It has been 17 years since Granddaddy went to be with the Lord.  His memory continues to lead, guide and direct me. When I take walks on the farm, I can still remember his voice sharing the types of trees and nature all around us. He had a great peace that passed all understanding. With only an 8th grade education, he is still the smartest man I have ever known. Being the oldest of 9 children, his father needed him at home working the farm so he did not finish school.
"Education is not simply filling a pail, it is the lighting of one's fire." William Butler Yates
Vine Allen Bender, Jr. lived this principle as he used life's lessons as his classroom. Granddaddy left a legacy that continues to enrich my life. Are you becoming better by those you are listening to?
Until next Friday. . .