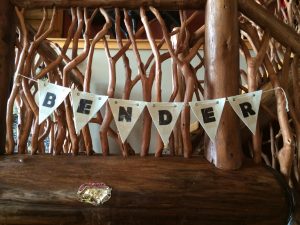 What do you want out of life? Are you able to articulate exactly what you dream about? Do you talk about, plan for it, and take steps to actually see it happen?
The picture you see in this post was taken from our family Christmas experience a few years ago. Ever since I can remember, my mother has talked about spending Christmas in the mountains with our family. My sisters and I began to work on a plan to make that dream a reality for her. It was their 50th wedding anniversary year, and we wanted to make it extra special. The planning took several months as we discussed the place, activities, how long we would stay and, of course, the food preparation to celebrate a wonderful occasion.
Every time we ran into a roadblock, we would remind ourselves of mom's face when she would arrive at the cabin with the entire family. We stayed focused on the "star" . . . the purpose and the dream of why we were planning.
We are 3 days away from celebrating Christmas 2017 and the memory of planning Christmas 2013 in the mountains reminds me to keep focused on the "star". In the hustle and bustle of the season, it is tougher to keep our hearts and minds focused on the reason we are celebrating. The world gets out of the way for those who know where they are going.
Over the next couple of weeks, we will be reflecting on our year and planning for the New Year to arrive. What do you really want? Are you working and planning for a dream or just floating along in life? What steps need to be taken to fulfill the dream that has been placed on your heart? Have you shared it with those you love? Are you resilient in believing that it will happen? Belief is not an intellectual act; it is a spiritual act. It comes from deep within the heart, soul and mind. It is taking responsibility for the actions necessary that builds resilience.
Remember, the world gets out of the way for those who know where they are going. Those who are following their "star" (dream) are making plans and taking action. Grab your Bible and read the Christmas story about two young people, Mary and Joseph, who took action and forever impacted our world in how we take action. Merry Christmas!