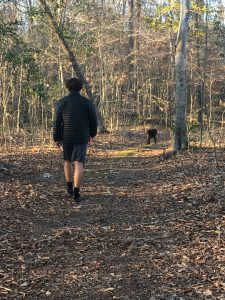 Christmas is over. The gifts have been opened. Special family events have happened, and we are recovering from a season of hustle and bustle. Now what? Oh, yes. The New Year is on the way, and we are pondering how next year will unfold.
The week between Christmas and New Years has always been special to my family. It is a time of visiting, shopping, sleeping, watching movies, playing games and talking about the new year. This year is a bit different as our son is working on scholarship applications for college and talking about how life will change once he graduates and starts "seeking" his own life.
The past month has been full of preparation, expectation and anticipation. It is the season of Advent in the church. Each Sunday we light a candle representing hope, peace, joy, love and then finally the Christ candle is lit on Christmas Eve. The message on Christmas Eve encourages us to take the light of Christ out into the world and share it with others. Jesus is a gift to the world, not just a select few who decide to show up at church. No matter where you are in your faith journey, we all wonder the purpose of our lives. What am I supposed to be doing? Does it matter? Am I making a difference? These are all questions that lead us to "seeking".
One Sunday a few years ago, I heard someone say in our class that we should have more questions when we leave church than when we came. Really? I thought we came to church to find out the answers. I have pondered that statement for years and it has led me to understanding why "seeking" is so important.  The picture featured in the blog this week is my son and his dog taking a walk on the "road project" on our family farm. It is a walking trail that my grandfather, who is no longer living, dreamed about and my father worked to create the trail so we could walk around the farm. My granddaddy loved to walk in the woods and talk about nature.  Now that I am an adult and have a child of my own, I understand why granddaddy enjoyed this so much. It is an act of "seeking". Whenever I hit the trail, I wonder what I will see and how my thoughts will be impacted after a walk. Sometimes I bring lots of questions to the trail and pray out loud the entire walk. Other times it is a family walk of joy and laughter. Nevertheless, it is always a time of "seeking".
Now that the mountaintop experience of Christmas has passed, be comforted in knowing that your "seeking" does not go unnoticed. God wants to meet you in your thoughts, questions and joyous times all year long. There are times when we feel His presence more than others. Always know that He never changes; it is our awareness that changes. It is our "seeking first" that keeps us expecting with great anticipation every day, not just Christmas Day.
Until next Friday, keep on "seeking". . .